Meet Ken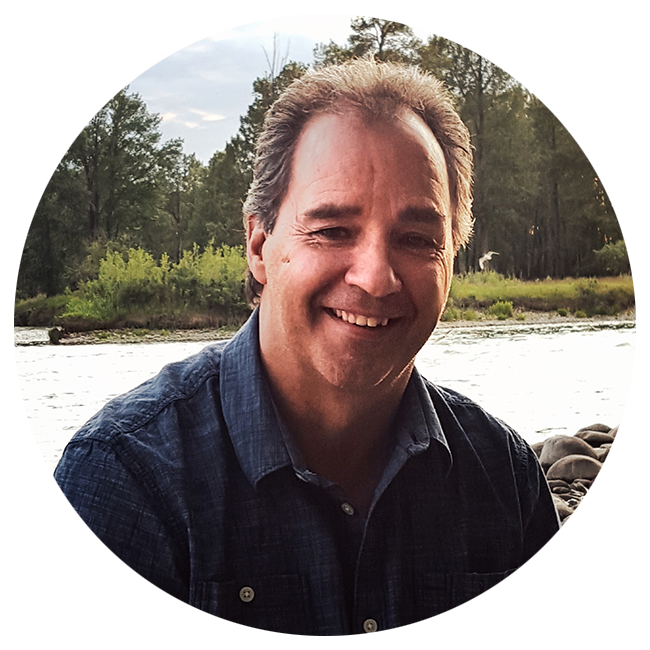 KEN FROESE
My name is Ken Froese with ParenTeen Coaching & Consulting. I have a Bachelor of Arts Degree in Psychology and am a Certified Family Coach through the Academy for Family Coach Training. I am located in Calgary, Alberta and have an extensive history of working with parents and teenagers that includes residential treatment for troubled youth, in-home family counselling and 24 hour mobile crisis support for parents who are in conflict with their teenagers. I am also a step-parent and have personally experienced the challenges of raising a teenager. This blend of experience, combined with a special interest in the field of coaching, has been a platform that has supported the development of a coaching business that specializes in coaching parents of teenagers.
In my fifteen years as a parent coach, it has been an honor and a privilege to coach hundreds of parents (and teens) who are struggling in their relationships. Each coaching appointment combined with their wisdom and insight has helped me develop the following foundational coaching principles that guide my work with parents:
It's about Trust and Respect
In a relationship, parents and teenagers want the same things: trust and respect. A solid foundation of trust and respect will strengthen your relationship with your teen, while helping you and your teen weather the inevitable storms of life.
The Parent-Teen Relationship is Key
Your teenager is unlikely to admit this, but parents are the most important relationship in his or her life, regardless of what that life looks like right now. All research indicates that the most significant influence in the life of a teenager comes from his or her parents
What is Parent Coaching?
If you've never considered working with a Parent Coach, the idea of parent coaching may be unfamiliar to you.
Parent Coaching is not about:
therapy
a quick-fix for you, or for your teenager
behavioural management techniques
What is Parent Coaching then?
Parent Coaching is a process that strengthens the foundation of trust and respect that is critical in the parent-teen relationship. It is a process of expanding your awareness about why you do what you do, as it relates to parenting your teenager. Awareness is the key that unlocks the door to personal change and is critical to a long term, healthy relationship with your teenager.
Parent coaching is about you, the parent, with the understanding that you can effect change by changing your approach. It is not a "one size fits all" methodology; it is tailored to your unique personality, and to your particular situation. It is collaborative in nature, and starts with the understanding that you are the expert with your teen.
This process is a combination of teaching and coaching or a "teach first, coach second" model. It is in many ways parent education with a coaching element. We all know knowledge is important and it has been my experience that putting this knowledge into practice can be a challenge. It is one thing to learn a concept but often times a totally different thing to apply it. Coaching helps fill that gap. It is powerful and it works.
Three Key Parent Coaching Areas
Positioning and Strategy
You can learn to position yourself optimally, so that you can become the ally, and not the enemy in your teenager's life.
Emotional Management
Believe it or not, the biggest challenge for a parent of a teenager is not the teenager's behavior; it is the parent's own emotional reaction to his or her teenager's behavior. Every parent brings their own unique brand of "crazy" into the relationship. With parent coaching, this obstacle can be brought to light and modified for parenting success.
Communication
You can learn how to listen so that your teenager feels heard, and how to talk so your teenager listens. The "soft skills" such as listening (really listening), negotiation, conversation, role modeling have a greater positive impact on your teenager than the "hard skills" of control such as punishing, threatening and coercion.
When Parent Coaching can Work for You
Parent coaching is effective if you are experiencing any of the following:
• Concern about your teenager's attitude and behavior
• Consistent power struggles that make your home feel like a "war zone" and that you are constantly "walking on egg shells"
• Frustration in trying to communicate effectively with your teenager
• Confusion about whether or not your teenager's behavior is normal
• Concern that your teenager is shutting you out of their life and feeling disconnected
• Feeling ineffective as a parent and that everything you do is wrong
• Scared about your teenagers life choices
Parent Coaching will help you
• Stay calm when confronted with your teenager's challenging behavior
• Become confident in your skills and abilities as a parent
• Stay connected to your teenager and strengthen the relationship
• Take the pressure off of you for being responsible for your teenager's life choices
• Become the "ally" and not the "enemy" in your teenager's life
Coaching Options
Single Session Coaching/Consultation
These are 60–90 minutes and are great for parents who are "stuck" and may be experiencing a crisis situation with their teenager and are in need of support for their situation in the here and now. Parents who use this option typically require 1–3 coaching sessions.

12 Week Coaching Program
This a coaching program that lasts 3–4 months and is a program that helps parents lay a solid foundation for a great relationship with their teenager. Many parents take the coaching program after the single session coaching and is a great option for parents who want to get out of the crisis to crisis type of pattern.

Crisis Support
The reality of life is that a lot can happen between coaching sessions and sometimes immediate support is required. Crisis support is built in to all of the coaching options and comes at no extra cost.

Teen and Young Adult Life Coaching
Figuring out this thing called "life" isn't easy for teenagers and young adults. Life coaching can help navigate this crazy world we live in whether it be in relationships, career choices and all that fun stuff.

Flexibility
Coaching sessions can be done over the phone, by Skype, or in person and face to face (if you live in Calgary).
Email:
ken.froese@telus.net
Location:
Based in Calgary, Alberta, Canada